The perhaps seemingly harsh reading from the book of Revelation in today's Liturgy can be compensated by the sweetness of the celebration of the Presentation of the Blessed Virgin Mary. I would like to apply to our Lady the verse of the Alleluia taken from 2 Tim 1: 10: "Our Savior Jesus Christ has destroyed death and brought life to light through the Gospel". How? First of all, Saint Thomas Aquinas, following Saint Gregory and Saint Augustine taught about the literal and spiritual senses of the Scriptures, that is, what is written and what it means. Thus, we have room to interpret, for example, that a Scriptural sentence describes a fact but, at the same time, reveals a mystery that can be understood in its spiritual dimension.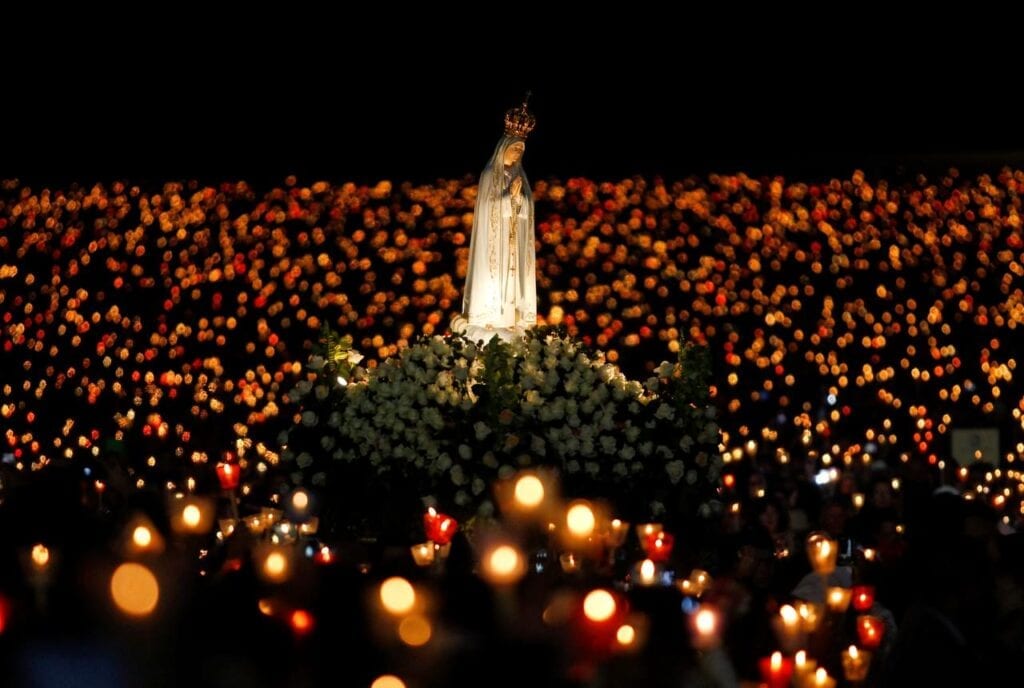 Secondly, we can say that Christ began his salvific triumph over death through his incarnation in the womb of his Blessed Mother, and completed this course through the Paschal mystery of his death and resurrection. And that he brought light through the Gospel, being himself the light of the world as saint John teaches us (8: 12). The Presentation of our Lady, by her holy parents Anne and Joachim, is also an anticipation of the light Jesus makes shine in the world: God chose and prepared himself a Holy Mother, whom after her death he took to Heaven to be crowned, but not before leaving her to us as our own Mother when he was at Calvary.
Yes, Jesus is the Light, the Sun, and Mary is the Moon that receives her light from her Son, the Sun which illumines all nations as the Messiah foretold by Isaiah (42: 6). The book of Revelation provides a glimpse of this reality: "And a great portent appeared in heaven, a woman clothed with the sun, with the moon under her feet, and on her head a crown of twelve stars; and she was with child…" (Rev 12: 1). Mary is a reflection of the mystery of the light of salvation that her Son, Jesus, brought to the world. Archbishop Fulton Sheen said: "God who made the sun, also made the moon. The moon does not take away from the brilliance of the sun. All its light is reflected from the sun. The Blessed Mother reflects her Divine Son; without Him, she is nothing. With Him, she is the Mother of men."
Catholic liturgical tradition has always seen Mary as an irreplaceable piece to understanding the salvific mission of her Son, our Savior. For a world often in darkness, and particularly in the darkness of sin, Christ is the Sun, the Light, and Mary is the Moon, the sweet and warm reflection who, without taking anything away from him, offers the world her Son, the Sun who illumines our hearts with his radiant presence. May this celebration kindle our minds and our hearts today with these precious heavenly lights.
God bless you all.