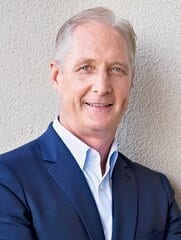 Mr. Andrew is a Principal Partner in Paccom Realty Advisors Inc., a corporation that owns full service commercial real estate brokerage offices in California and Idaho, doing business as Cushman & Wakefield Pacific. He has advised clients on investment properties for over 30 years.
 Throughout his professional career, Mr. Andrew has always had a passion for community service. He learned at a young age from his father that it was important to always give back to the community.  He began his role in community service in his mid-20s as the Chairman of Fundraising for the Girl Scouts Joshua Council. He was also elected as a Planning Commissioner for the City of Bakersfield at age 28. Mr. Andrew has served on the Cal State University Bakersfield Council of One Hundred Top Community Leaders. He has equally served as a member of the Board of Director, Mercy Hospital, and was Chairman of the Board for the Friends of Mercy Foundation. He served as Chairman of the Fundraising Committee for the Kern High School District also. Mr. Andrew is currently a member of Young Presidents Organization (YPO), serves as a Board Member on the Hail Mary Club, and is a Finance Committee member of the Friends of Mercy Hospital Foundation. He is a devout Catholic, who has a passion for serving his community and believes you get out of life what you put into it. He is married to Lisa and has three beautiful children.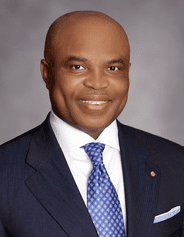 ABC Orjiako is the Chairman and co-founder of SEPLAT, a leading Nigerian independent oil and gas company listed on the London and Nigerian stock exchanges with a strategic focus in the Niger Delta of Nigeria. He also has other business interests in construction, real estate development, pharmaceuticals and shipping where he acts as the director and chairman. He went into full-time business after eleven years of active medical practice as a trained General Surgeon and has since established and managed various companies in the upstream, downstream and service sectors of the oil and gas industry in Nigeria. In 2006, he completed the OPM program of the Harvard Business School.
In 2003, he was bestowed a Knighthood of the Order of St. Gregory the Great (KSGG) by Pope John Paul II in recognition of his services to humanity. He remains active in church societies and service. Consolidating his firm commitment to philanthropy, he founded the Daniel Orjiako Memorial Foundation (''DOMF'') in 1996 in honour of his late father, Chief Daniel O. Orjiako. Since inception, the DOMF has executed numerous programmes in rural Nigerian communities in education, healthcare services and economic empowerment through agriculture aimed at providing welfare and breaking the poverty cycle. Dr. Orjiako has won numerous business and religious awards. He is happily married to Mrs. Henrietta Orjiako and blessed with four children.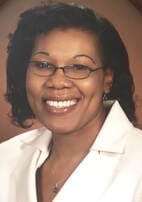 Evelyne resides in Ellicott City MD. She is a practicing Catholic and has been involved with the Ministry for the last four years.  She's a food scientist by profession and has a special fondness for the Blessed Mother Mary, Mother of the Eucharist and Grace, and has been instrumental in spreading the devotion of the Mother of the Eucharist and Grace in Africa. She also leads the first Saturday devotion to the Blessed Mother at her local parish. She's married to Sam Buma and the couple is blessed with a lovely Angel, Samantha.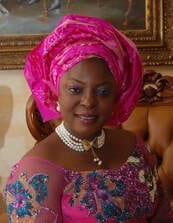 Chinyere Harriet Okonkwo was born in Port Harcourt coastal city of Rivers State to the family of Gilbert and Harriet Onwuamaegbu from Oba in Anambra State, Nigeria. She is a devout Catholic, married to Senator Annie Okonkwo, and both have six children and grandchildren. She earned a BSc in Business Management from the University of Science and Technology Port Harcourt and an MA in Educational Administration from the University of Lagos, Nigeria. She is the founder of the Agunechemba Foundation, a non-profit organization that provides educational scholarships to less privileged and smart children. The non-profit has given partial or full scholarships to such children, and many have graduated from college and gotten jobs. She is inspired by the principle of "catch them young" and believes the best time to invest in people is when they are at the earliest stages of their growth. She has vast experience in the corporate world as a business owner, part-owner of several family businesses such as TOPWIDE Ventures, Sunflower Foods Nigeria, etc. and has worked in senior leadership positions from sales executive to CEO. She is a staunch member of the auxiliary ladies of Knights of Saint John International, Nigeria. She loves traveling, meditating on Scripture, and beautiful features that make homes welcoming. She has a dual domicile in Los Angeles and Lagos, Nigeria, and shuttles between countries, impacting lives. ​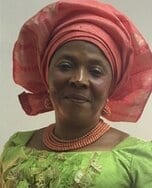 Cecilia Nwabuo is an Attorney by profession and an industrialist. She is the Executive Director of Mario Plastics Limited Nigeria, and has a number of business interests in real estate. She is a devout Catholic, married to Malachy Nwabuo and blessed with four children. ​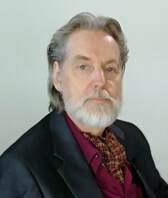 Christian Peschken, is a German native  He works in the Radio, Film & Television industry as an independent for over 30 years, with an extensive portfolio as executive producer in Hollywood, Calif. from 1994 to 2005, and 15 feature films produced (in the USA). He also is an independent producer for EWTN since 2009, and produced multiple TV programs and adapted English language programs into the German language for EWTN Germany.  Since 2015 Christian is the major shareholder, founder and principal of Pax Press Agency, Geneva Switzerland, a Catholic based Press Agency. He also is the editor in charge, cameraman, producer, narrator for his agency. He is an independent, accredited United Nations, Geneva television correspondent for EWTN and CNA (Catholic News Agency). He and his wife Patricia reside in France, close to the Geneva, Switzerland border.