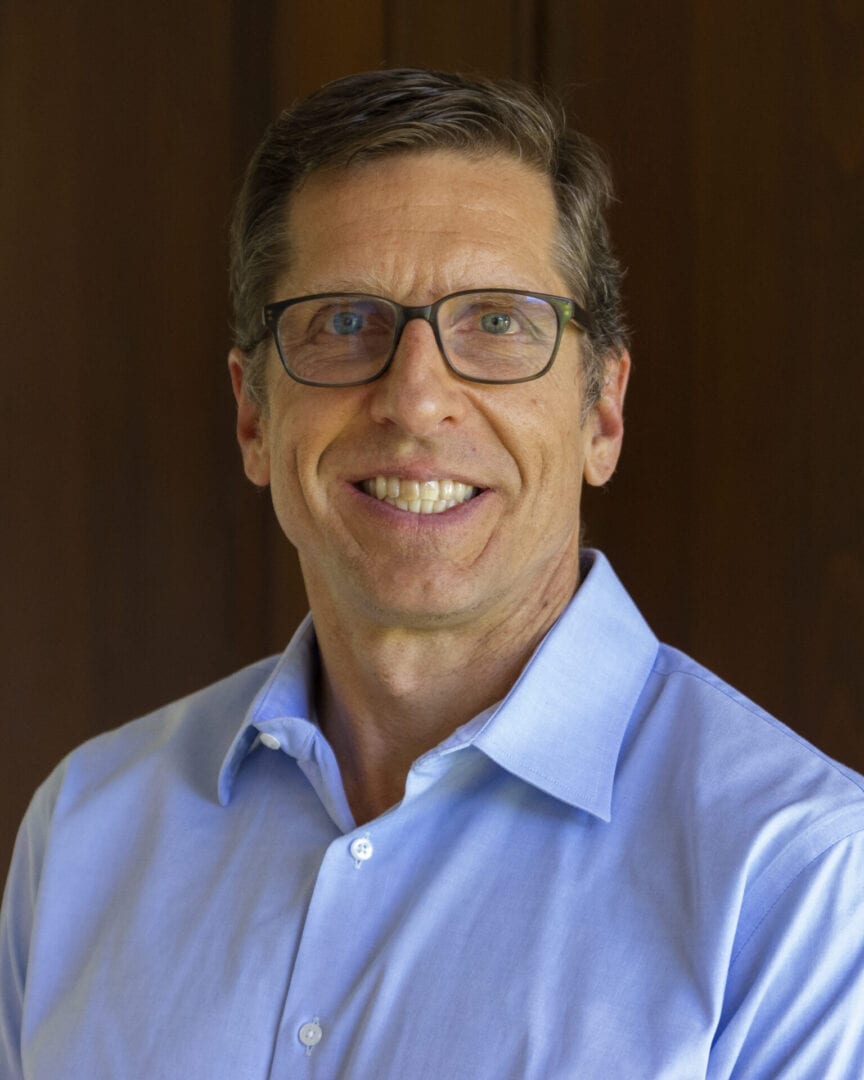 Paul Verderber is the president of Gratia Vobis Ministries. He is a happily married father of two grown daughters, Alice and Eliza.  His wife is Mary Ann. He has a Bachelor's degree in Chemical Engineering from Lafayette College, a Master's degree in Chemical Engineering from the University of California at Berkeley, and a Master's degree in business from the University of Minnesota.  Most of his early career was spent developing new food products, and the last 20 years have been spent in B2B selling of fruit and vegetable ingredients in the United States and around the globe.  Paul is a "Cradle Catholic", like his parents and grandparents.  His time, talent and treasure are used for a variety of activities.  He and Mary Ann financially contribute to their local parish, Diocese appeals, as well as causes that promote the fundamental value of life from natural conception to natural death, family and Catholic values. He has taught Sacrament preparation classes and Confirmation classes for almost a decade, and also serves as a Eucharistic Minister at a hospital in Raleigh.  ​
Fr. Maurice N. Emelu, Ph.D.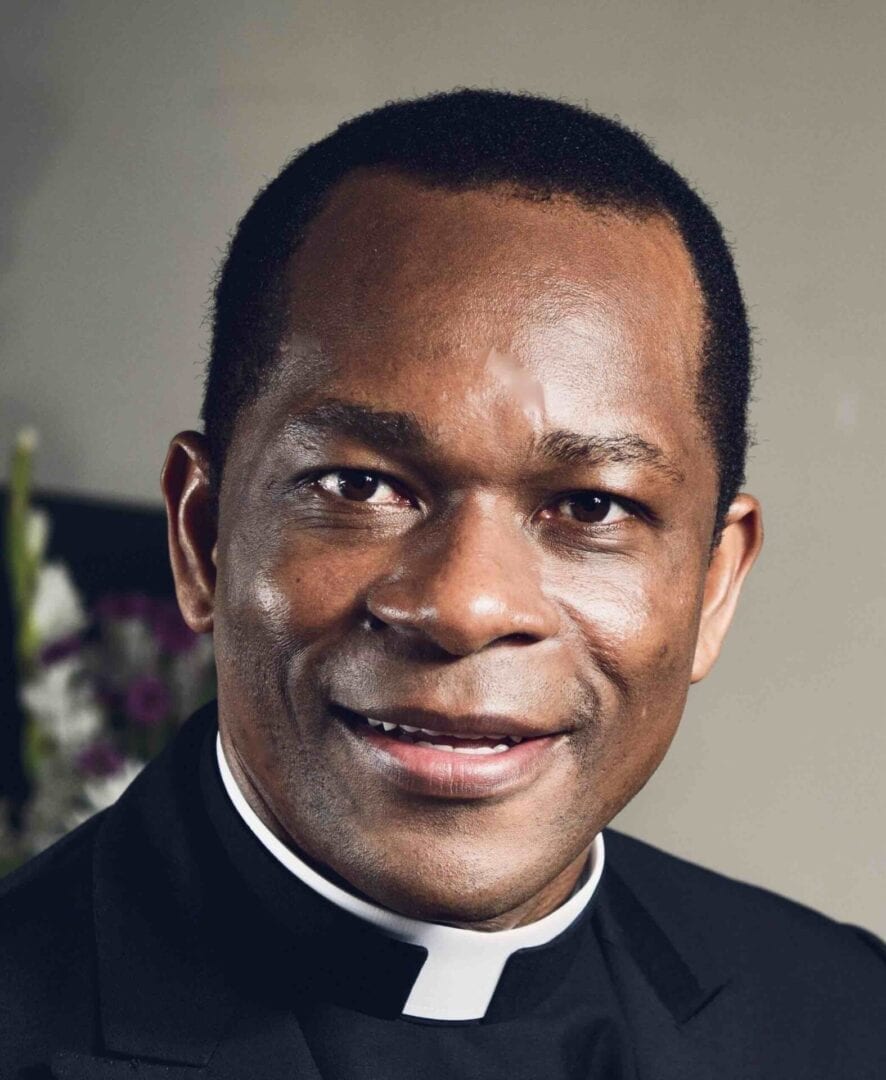 Father Maurice is a priest of the Catholic Diocese of Orlu in Nigeria, and the Founder of Gratia Vobis Ministries, Inc. He is an Assistant Professor of Communication at John Carroll University.  An author of seven books, Father Maurice is also a theologian who provides a robust cross-cultural Catholic evangelization program through digital media. He is a consultant for Pax Press Agency Geneva, which reports the Holy See's participation at the United Nation's Office in Geneva. Fr. Emelu has preached or given talks to large audiences in over 40 cities in North America and several cities in the continent of Africa and Europe. His numerous works appear on television networks such as EWTN. As he likes to describe himself: "I am a Nigerian, African priest passionately in love with Christ and his Church." To learn more visit revemelu.com.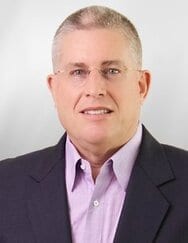 After his BS in Biology from California State University Bakersfield, Michael began his professional career working in the security, financial services and franchise industries, before beginning his career in the insurance industry, specializing in property and casualty insurance.  For the past 27 years Michael has been an independent agent/producer with the Clifford & Bradford Insurance Agency, writing all lines of insurance coverage.
For over 30 years, Michael was involved in local community and international service through his membership with the Rotary Club of Bakersfield East and Rotary International.   Michael has served on the board of other local non-profit organizations, including The Plank Foundation and the Valley Fever Americas Foundation.
 Over the years, Michael has been involved in ministries in his local parish.  For the past 15 years, Michael and his wife Bette have served as couple mentors in the Sacred Promises ministry for engaged couples planning to marry in the Catholic Church.  More recently, Michael became involved in the local Catholic prison outreach ministry and serves as a Lay Eucharistic Minister providing weekly communion services in five local prisons.  Michael has been a volunteer with Gratia Vobis Ministries since 2015 and joined the board of directors in 2016.
 Michael has been married to his wife Bette for 38 years and they have a grown daughter Kathryn, son-in-law Justin, four-year-old grandson Cooper and three year -old granddaughter Kaleigh.
---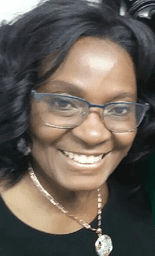 Regina Tuma is a Registered Nurse and Educator who currently works with the District of Columbia (D.C) Government. She has served as an Assistant Professor of Nursing at the Cuyahoga Community College (Tri-C) where she taught Nursing to Licensed Practical Nursing (LPN) and Registered Nursing (RN) students. Prior to this, she worked as a Registered Nurse at the Cleveland Clinic Foundation, Psychiatry Nurse with MRDD clients. Regina received her B.Sc. in Economics from University of Ibadan Nigeria, B. S. N in Nursing, Master of Science in Nursing, and Geriatric Nurse Practitioner (GNP) in Nursing from Case Western Reserve University Ohio, and Master's Degree in Education from American College of Education Indiana. A devout Catholic, a mom of two children, and a member of the Legion of Mary, Regina enjoys spending time with family, volunteering at the hunger center and fundraising. One of her favorite ministries is serving as an extra-ordinary minister of the Eucharist and visiting the sick in the hospital. She has been a board member of Gratia Vobis Ministries from its inception.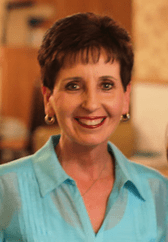 Jenny Maitia-Poncetta was born in Bakersfield, California to Marie and JB Maitia, immigrants from the Basque country. She was raised in a very close Basque community, and attended Catholic school from kindergarten until she graduated from Garces Memorial High School. She has a wonderful husband, David, and together they have 5 children, and 7 grandchildren. Jenny owns and operates her family restaurant, Wool Growers, along with her daughter, Christiane. They continue to live her parents dream.  Jenny's faith is very important to her. She is an active member of St Francis Church, and tries very hard to live their motto "Faith, Family, and Friends." She enjoys attending weekly bible study, WOW, Eucharistic adoration, and being a Eucharistic minister at Sunday mass. ​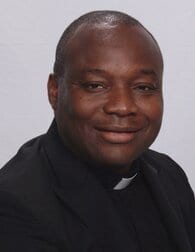 Fr. Nnaemeka Paschal Ajuka, PhD., BCC., ACPE Certified Educator Candidate, is a priest of the Catholic Diocese of Umuahia, Nigeria, and a Board-Certified Chaplain with the Association of Professional Chaplains (APC) and National Association of Catholic Chaplains (NACC). He is a retreat preacher who loves his faith. As a sociologist, he cherishes and operates from the vertical and horizontal relationships with God and neighbor. He takes Saint Francis of Assisi's prayer for peace "Lord make me an Instrument of Peace," as his ministry mission statement. He is a care provider who meets human needs without discrimination. He has been actively involved in the pastoral ministry in parishes in Nigeria and in the US. Previously, he was an adjunct lecturer at Seat of Wisdom Major Seminary Umuahia and the Michael Okpara University of Agriculture, Umudike, Nigeria. Currently, he is a Certified Educator Candidate with the Department of Chaplaincy Services and Education, University of California Health, Davis, Sacramento.