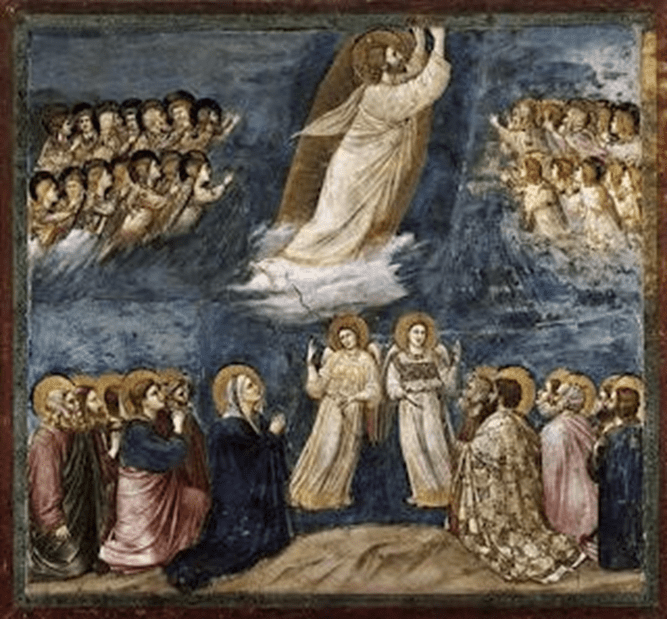 Easter: A Time to Strengthen Our Faith
Easter Season is a time for the strengthening of our faith. During Easter, Christ appeared and disappeared from his disciples' sight multiple times. Forty days have been about enough for them to strengthen their faith in the Resurrection of the Lord. At this point, the words of Christ about returning to the Father and sending the Holy Spirit should make sense for them. Needless to say, they should make sense for us too.
"I ascend to My Father and to your Father." (John 20:17)
Theology extends faith in reason so that the believer can have an internal experience of the revealed truths. The profound understanding of the mysteries of Christ experienced by the Apostles is a clear example of that. They saw, they were eyewitnesses, they internalized those truths, and eventually they were ready to proclaim them as Christ commanded them to do.
Ascension and The Coming of the Holy Spirit
The Ascension of Christ is clearly a mix of sadness and joy: the Lord leaves us, but He will send the Paraclete, the Spirit of Truth. Aquinas says that Christ's Ascension is the cause of our salvation in two ways:
First, because by the Ascension our souls are uplifted to Him. His Ascension can only come with spiritual benefits: it fosters our faith, our hope, and our charity. Meditating on this mystery can also increase our reverence for Christ, since we see Him as the God of heaven.
Secondly, if we consider those things which, in ascending, He did for our salvation, we find that: first, He prepared the way for our ascent into heaven, according to His own saying "I go to prepare a place for you" (John 14:2), and the words of Micheas, "He shall go up that shall open the way before them" (2:13). He had said "That where I am, you also may be" (John 14:3). Second, because as the high-priest under the Old Testament entered the holy place to stand before God for the people, so also Christ entered heaven "to make intercession for us," (Hb 7: 25). Third, that being established in His heavenly seat as God and Lord, He might send down gifts upon us: "He ascended above all the heavens, that He might fill all things," (Eph 4: 10) that is, "with His gifts."
Let us "ascend" with Christ, in faith, in hope, in love! The Lord prepared the way for us. Let us expect his gift, the Holy Spirit, to be poured into our hearts. May the Lord make grow within us the same expectation that our Blessed Mother and the Apostles had in awaiting Pentecost. Still, Happy Easter!
God bless you all,
1 Giotto, The Ascension of Christ, painters from 14th to 17th century (1300-1600), from
hps://mauriziobianchi.blogspot.com/2013/03/ascensione-di-gesu-pittori-dal-xiv-e.html, accessed May 15, 2023.
Author: The Contribution of Cornelio Fabro to Fundamental Theology. Reason and Faith: //www.cambridgescholars.com/product/978-1-5275-9315-2